NEW! Kinetico Premier Compact Water Softener NOW WITH XP (Extra Precision hardness technology) for outstanding performance, cost efficiency and service. It's like having a water softener tailored for your home...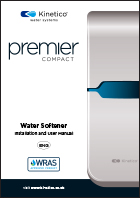 Brochure Spec Sheet How it works Video
The NEW! Kinetico Premier Compact with XP, makes it the 'best-in-class' non-electric, twin-tank water softener on the market. Kinetico's new patent pending, Kinetico 'XP' function means you can now calibrate the meter to the precise water hardness in your home and if you move home, you simply disconnect, reconnect and readjust for the hardness level in your new home.
Multiple award winning brand, the Kinetico's Premier Compact water softener is "a clever solution to a long-term maintenance issue that affects many self builders and renovators – helping to protect boilers and other appliances from the damaging, performance-hindering effects of hard water." - Good Housekeeping Magazine.
Premium, most advanced, non-electric, twin tank water softener
Delivers soft water 24 hours a day, 7 days a week

Designed for optimum performance and superior efficiency

Contemporary, sleek, modern cabinet

Compact design that fits neatly in a UK standard kitchen cupboard

Suitable for 1 - 3 bathrooms

Economical to use and low salt consumption

Powered by eMax technology and QuietDrive

Uses Block Salt for easy loading

Industry leading, f

ull

10 Year Parts Warranty
Non-Electric
Kinetico uses the kinetic energy of moving water to power its systems instead of electricity – thanks to its patented Turbine, so you never have to worry about costly repairs or higher monthly electricity bills.
Twin-Tank Design
The twin-tank design is the only system to backwash without ever going offline (i.e. cannot supply soft water) which means a continuous and uninterrupted supply of soft water.
Metered Regeneration
Meters water use to accurately determine when it's time to regenerate with watch-like precision, resulting in less waste and greater savings. So when YOU go on holiday so does your water softener.
Soft Water Rinse
Uses only soft, conditioned water to clean itself, which prolongs the life of the water softener. In fact, our longest serving unit is currently 32 years old!
Countercurrent Regeneration
Sounds a mouthful, but unlike most other softeners, our systems regenerate from the bottom up for more even and efficient use of the resin bead. Resulting in less waste, less salt and a longer lasting system.
E-Max Technology & Quiet Drive
Combines optimum salt and water efficiency and maximum performance to give an unparalleled level of limescale prevention. New, precision engineered valve to operate quietly for minimum disturbance and noise levels, even when in regeneration.
Area covered are: Beaconsfield, Maidenhead, Amersham, Ascot, Sunningdale, Sunninghill, Slough, Langley, Iver, Bourne End, Marlow, Henley, High Wycombe, Cookham, Tywford, Taplow, Chalfonts, Gerrards Cross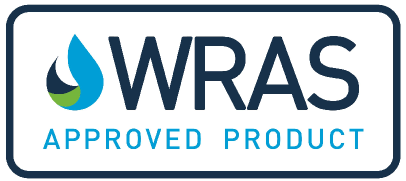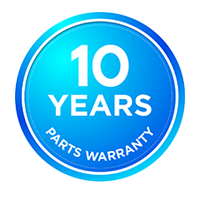 10 Year Parts Warranty