B

RITA

Purity

Professional Range - C50 Drinking Water System (Watch Video).
BRITA's PURITY C50 Drinking Water System has been specially developed for use in busy households, small offices, and small commerce e.g. hairdressers, cafes, delis to provide optimum quality filtered water as well as reduce the hardness in drinking water, thus avoiding costly and unsightly scale deposits in the kettle, coffee and espresso machines, and all without affecting the flow rate.
The PURITY filter removes heavy metal ions such as lead and copper, whilst also reducing cloudiness, organic impurities and chlorine that impair the quality and taste of the filtrate including the by-pass water. Typical applications for the PURITY C filter cartridges are drinking water taps, boiling water taps, kettles, coffee and espresso machines, as well as combi steamers and fridge filters.
Capacity: 960 litres approx. or 2,200 hot drinks

Quantity: 1 filter + 1 Filter Head + 1 set piping

Features: Water head bypass 0-70%

Benefits: Consistent Optimum Quality Water / Prevention of Scale Build-up / Optimised Flow System
4 stage filtration:
1 Prefiltration - The prefiltration fabric reliably retains coarse particles, such as sand.
2 Carbonate hardness reduction - The PURITY C Quell ST filter medium specifically reduces carbonate hardness. This helps to prevent unwanted scale build-up.
3 Activated carbon filtration - All the water–including the by-pass water – runs through a BRITA activated carbon filter. Unpleasant tastes and odours are eliminated.
4 Fine filtration - At the end of the filtration process, a fine filter retains fine particles.
Flow system
The cartridge flow system specially developed by BRITA guarantees constant reduction of carbonate hardness over the entire lifecycle of the filter. Untreated water is distributed perfectly and extensively. This means that the filter medium is used evenly and to its full extent.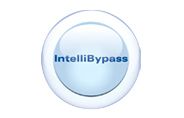 The unique IntelliBypass technology allows for a constant by-pass water rate irrespective of the volumetric flow. This ensures a consistently high water quality, particularly in case of low water throughput rates. The flexible by-pass setting of up to 70% enables the filter system to be used for water with lower carbonate hardness as well.
With BRITA you're always on the safe side!
The food quality provided by BRITA water filter products is tested and monitored by independent institutions. The PURITY systems carry the seals of approval from TÜV, SVGW, WRAS, VA and other national quality labels. Electronic components naturally bear the CE mark.









Cartridge Replacement
Every 6 months.

To order a replacement cartridge, click here.
To see how to replace a Brita cartridge, click here.